PASTOR, MISSIONARY, CHURCH PLANTER, AUTHOR, SONGWRITER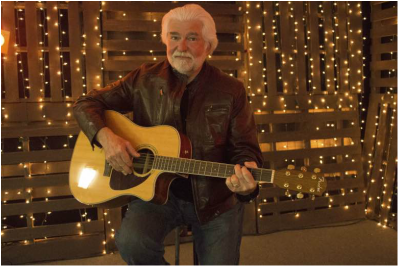 Pastor Billy also loves songwriting. He has two albums that are available now, and he is working on his third release, which is slated to appear in April of 2016. Billy's songs are an uplifting blend of americana and gospel that will bless you immensely. 
To purchase a CD or Digital Copy of an album visit CDbaby.Com. You can also email us or write us at: 1000 W. Wisconsin Ave. Appleton, WI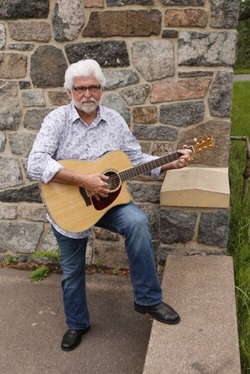 International Christian recording artist Billy Max Ferg, an American story teller, has found acclaim and success on the Americana and International Music stages with favorites such as "Mighty Rushing Wind" and "Going Against the Current" from his debut album titled Stepping Out of the Boat. 
Billy Max Ferg's latest album titled Love In His Eyes includes the songs "80 MPH" and "Oh Africa". This project reveals the redeeming power of God's love. 
The song "Oh Africa" made a special impact on the city of Nairobi, Kenya. The song was receiving airplay on several large African radio stations, in September of 2013, when terrorists took an entire shopping mall hostage in the city of Nairobi. At least 61 people were tragically killed, and the nation was shocked. During the three day siege, a local, secular radio station put Billy's song "Oh Africa" on heavy rotation. Tens of thousands heard the proclaim that Jesus Christ is Lord and Savior. It was reported that after the ordeal, "Oh Africa" brought a great calm and strength to the people of Kenya. Many people gave their lives to Christ as a result of hearing that powerful song! 

The owners of the Nairobi station have invited Billy to come to Nairobi for a live interview. Details have not been worked out yet. 

"Oh Africa" is still being played on African stations and is reaching remote areas where the Gospel is needed. It is a light in a dark place. 






Billy is hard at work again, writing and recording songs for his third project. It is scheduled to release in mid-2015. It will continue to showcase Billy's unique perspective and stories set to his signature, folksy-blues style. Keep your ears open for it. You 

will

 be encouraged and blessed. 




If you would like to get in touch with Billy, visit the contact page. He would love to hear from you.